「 CONNECT » IDENTIFY » GROOM » CHANGE 」
Emphasising not just on the outside, but also the inside.
THE RETAIL GROUP
Draslaric Group (DSRG), a retail group for Draslaric Holding Group Corporation, is a Group of Companies that offers a full suite of high-end metaphysical products and services to ease the diversity, providing the best metaphysical experiences, across 103 states in 6 countries. Managing 4 in-house international subsidiaries of DHG, Draslaric® (Brand), HODRATS™ (Brand), Foretellic, and 降龙玄, which offers all types of metaphysical products and services, providing a full and comprehensive array of metaphysical solutions. All products and services enhances personal and corporate metaphysical traits through Fortune Telling, Feng Shui, Exorcisms, and even Enhancement Rituals.
OUR MISSION "To change and enhance daily lives for the future, by providing the best yet affordable products and services." OUR VISION "To aid and help individuals by changing and enhancing their future for a greater and better life across the entire Asia."
THE PARENT GROUP
Draslaric Holding Group Corporation (DHGC), also known as Draslaric Group as main retail arm, is a holding company established at Delaware, U.S.A., that self-acquires, funds, and angel invests on unique companies worldwide. In order to align to our mission and vision, Draslaric Holding had acquired a total of 73 metaphysical companies worldwide, together with 4 in-house international subsidiaries, Draslaric® (Brand), HODRATS™ (Brand), Foretellic, and 降龙玄, which offers all types of metaphysical products and services, providing a full and comprehensive array of metaphysical solutions with Draslaric Group. In efforts on further development, Draslaric Holding is also investing on unique and disruptive Retail Tech, Engineering, Fintech, Biomedical and Bio Tech Industry. All of Draslaric Holding's subsidiaries and investments, except in-house subsidiaries, are and will be remained legally confidential due to fair competition, and eliminating conflict of interests.
IN-HOUSE SUBSIDIARIES
FORETELLIC
Foretellic provides life, yearly and geomancy readings and consultations. These readings and consultations includes step-by-step resolutions to help in changing, building, and enhancing individuals, to the best of their abilities and capabilities. We also advice and provide clear vision, goals, and direction to individuals on their path in life, and even creating a new path of their ideal path together realistically. These are the services that we provided: • Life and Character Analysis • Yearly Fortune Analysis • Business Analysis (Business Model, Concept and Manpower) • Traditional / Modern Feng Shui With a high 95% accuracy and 70% successful life-changing cases, on over 1,000,000 consultations for the past years, these services had always been our most popular.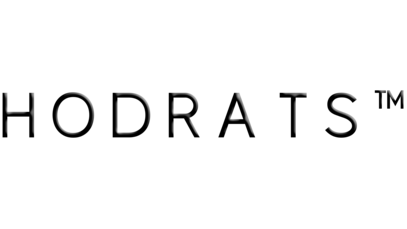 HODRATS™
HODRATS™ is an Agarwood and Sandalwood Connoisseur of Draslaric Group, and also the sole distributor for Draslaric®, a high-end Spiritual and Metaphysical Designer Brand that manufacture products that are embed with esoteric practices to enhance the traits of individuals such as: • Affinity • Love • Wealth • Fortune • Luck • Spiritual Protection In addition to the unique functionalities, Draslaric had also placed special emphasis on the quality to ensure the best grade was produced. All products are checked for blemishes at least three times before sending it to our boutiques or customers. All of Draslaric products are non-seasonal. All of Draslaric clothing and bag products are limited edition by quantity and time.
降龙玄
降龙玄 provides spiritual and explicit practices. These practices help to resolve spiritual distress, and provide enhancement to numerous traits of individuals. The practices are consisting of: • Personal Exorcism • Place Exorcism • Personal Trait Enhancement • Product Trait Enhancement • Place Trait Enhancement • Impelling Explicit Traits • Extracting Explicit Traits Follow-up sessions will also be provided as we tries to ensure that the service(s) is a success. However, most of the time, it will take some time to see the results of the service(s). * Subjected to approval, case basis.